AN UNCOMPLICATED WAY OF BELONGING
9 MINUTES
Looking for peace during challenging times?
This teaching on Nature Meditation,
and why it's so important to
living in the world with ease, can help.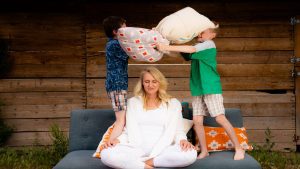 Every weekday Michelle and a wonderful crew of peeps from all across the country come together to meditate for 20 minutes (30 on Mondays). Michelle calls them her Sanity Sessions. It's that break, that pause, that breath, that allows us to drop out of what we're always worrying about and planning for. So that we can just live. We hope so much you can join our beautiful – and growing – community.
Read More »
Gain access to ALL of The Mindful Center's 60+ workshops, 200+ library of guided meditations, + daily live zoom sessions, all for just $10/ month, cancel anytime. This is the plan for anyone wanting to live a more mindful life. With access to twice monthly live meditation sessions, exclusive content, and downloadable guided meditations, this program provides the guidance, inspiration and support to truly create a life on mindfulness.
Read More »
2024
This 9 month program delves into all of the most important ways we can use the practice of mindfulness meditation to live more freely, with less fear and daily stress, by incorporating meditative practices on illness, aging, death and the dying process as part of a deepening spiritual path.
A truly one-of-a-kind, life-enhancing program.
Read More »