AN UNCOMPLICATED WAY OF BELONGING
9 MINUTES
Looking for peace during challenging times?
This teaching on Nature Meditation,
and why it's so important to
living in the world with ease, can help.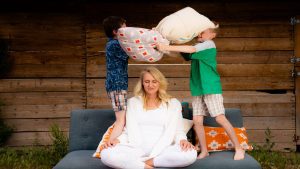 Every weekday Michelle and a wonderful crew of peeps from all across the country come together to meditate for 20 minutes (30 on Mondays). Michelle calls them her Sanity Sessions. It's that break, that pause, that breath, that allows us to drop out of what we're always worrying about and planning for. So that we can just live. We hope so much you can join our beautiful – and growing – community.
Read More »