This Online Program Is For You If:
–You're experiencing difficulty falling asleep or staying asleep
–You find your mind racing in the middle of the night without knowing how to shut it off so you can fall back to sleep
–You wake up feeling groggy or unrefreshed
–You dread going to bed sometimes because you're never sure what kind of night it will be
–You have unhealthy sleep habits (like internet shopping, falling asleep on the couch, or scrolling through Facebook at 2AM…)
Every human being has at some point found themselves lying awake, worrying about something that might happen tomorrow or that's already happened today. But when those struggles to fall — and stay — asleep wind up leaving you exhausted and in a thick mental fog, it's time to make a change.
If poor sleep is impacting your job performance, your ability to be present for your family, or your capacity to perform simple tasks, it usually doesn't get better on its own. It's also likely putting you at a higher risk for disease, dementia, accelerated aging and a host of other problems.
This 4 Week Program Gives You:
–The 10 steps of a science-based sleep ritual to help you prep your neurobiology for rest, so you can put your brain and central nervous system in an optimal state for sleep
–A clear roadmap to achieving the 3 things that neuroscience shows us we need on a daily basis
for our brains to be able to relax (and exit a hyper-vigilant state where they can't switch off…)
–Guided sleep meditations where you can simply press "play" and lie back and be guided into
mental and physical states of peace that are difficult to access on your own
–Morning meditations to help you enliven your mind and body, for those days where you feel groggy and unrefreshed
–A 7-minute mindful power nap meditation that enables you to let go and fall asleep for 2-3 minutes during the day,
so you can step into the next part of your schedule with new energy, and tackle tasks with more focus and vitality
–Tools and practices for how to handle times when you simply can't fall asleep due to intense physical or life circumstances, so that you end the night feeling rested
This exceptional course leverages the most current scientific research
into what humans need to do, feel, and hear in order to sleep.
Combined with insights drawn from my 18+ years of teaching mindfulness and meditation,
it gives you EVERYTHING you need to fall asleep with less effort or worry.
Rather than spending your nights rehashing what's happened to you or rehearsing what might happen,
you'll be able to stop your brain from running haywire and put yourself in the optimal state for rest…
… so you can finally just sleep.

This course isn't about teaching you the theories behind a good night's sleep.
It's about giving you exactly what you need in the moments when you wish you could just get to sleep.
You'll walk away with a support system that will serve you for life.
Regular Cost: $199.99
Special Circumstance Pricing: $29.99
This 4 Week Program Gives You:
—Weekly video training modules (20-30 minutes) where I tell you what to do for for the week, which meditations to listen to, and how to practice so that sleep, rest and relaxation become less elusive and more a part of your daily life
–Targeted meditations that build on each other week-to-week, so your ability to rest and relax grows strong enough to ensure you create a new way of showing up in your life that's much more conducive to sleep
–A printable coursebook full of actionable tips and strategies, readings for inspiration, and a research component to deepen your understanding of why these tools really work and how to make the changes that will directly impact how you relate to sleeping….so that you can just sleep and rest again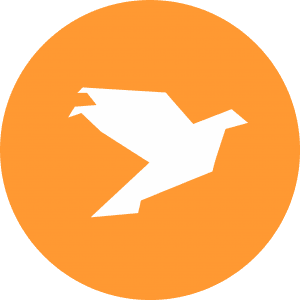 -Lifetime access to the program
-12 dynamic video modules delivered right to your inbox
-11 Downloadable Guided Meditations…Yours to Keep!
-Beautiful printable e-coursebook full of insightful readings and real life tips and strategies to make mindfulness work for you
-All content is dripped to your inbox in weekly lessons so that you have time to use and integrate the new practices for a week before the next lesson and practices are delivered to your inbox…
-Immediate Access
Additional Online Programs

Depression, anxiety, worry and pain are the kind of things that erode the quality of your life every day and make you wonder if you're broken for good. I've worked with tens of thousands of people just like you… and I'm here not only to tell you that you are NOT broken, but to prove it to you by teaching you how to feel that way for yourself.
Details »
This is the incredible 21 Day Meditation + Exercise Challenge that can totally turn things around for you, once and for all. Every day for 21 days you'll receive a new 3 minute training video PLUS a 12 minute downloadable guided meditation + exercise MP3. So that in less than 15 minutes a day you can be meditating AND exercising…EVERY SINGLE DAY. Feel better, get stronger and more stable…in both body AND mind. We guarantee you've NEVER taken a program like this before.
Details »